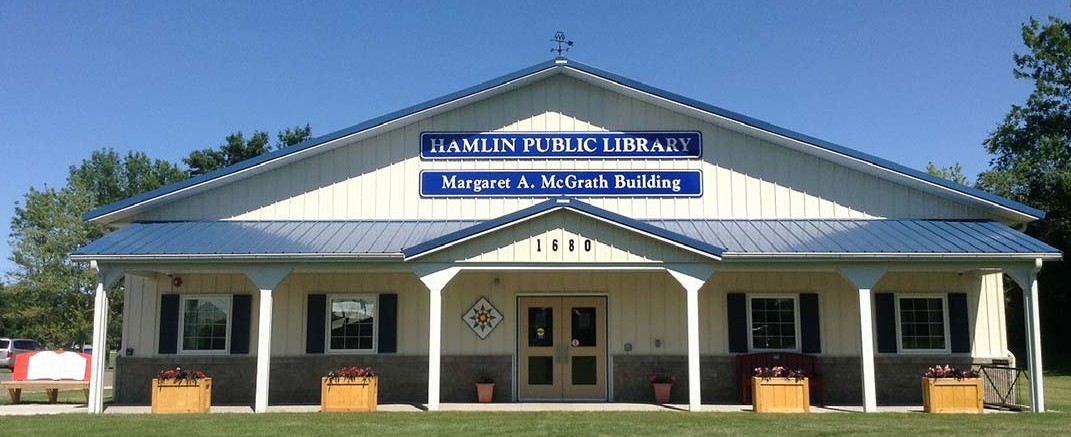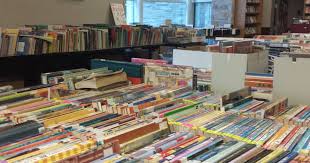 Friends of the Library Fall Book Sale
November 3rd, 4th and 5th
FAMILY BOARD GAMES
Friday, November 11 (Veteran's Day)
1-2pm
Battleship, Connect Four, Memory, UNO and more! All ages are welcome.
Adult Program - Crockpot Cooking Class
                    Fall Cooking With Your Crockpot
It's Not Just for Stews!

Chef Liz is back with a fall Crockpot cooking Class.  There is limited space so register early at 964-2320

Saturday October 22nd at 11:00am
Tween and Teen
Book Discussion Group
Last Tuesday of each month:
September 27, October 25, November 29
Stop by the library to pick up each month's book
then join us for fun discussion and DESSERT!
Register at 964-2320.
Bingo
Saturday, October 15
11-noon
All ages can play and win prizes. Register at 964-2320.
Angry Birds Movie
Saturday, November 12,
11am
Popcorn and drinks provided. Register at 964-2320.
Christmas Craft
Saturday, December 10
11am
Ages 5+ will make a Christmas candy cane craft.  Register at 964-2320.
Adult Nonfiction
Murder in the Bayou-by Ethan Brown
An explosive, true-life southern gothic story, Murder in the Bayou chronicles the twists and turns of a high-stakes investigation into the murders of eight women in a troubled Louisiana parish.
Between 2005 and 2009, the bodies of eight women were discovered around the murky canals and crawfish ponds of Jennings, Louisiana, a bayou town of 10,000 in the heart of the Jefferson Davis parish. Local law enforcement officials were quick to pursue a serial killer theory, opening a floodgate of media coverage—from CNN to The New York Times. Collectively the victims became known as the "Jeff Davis 8," and their lives, their deaths, and the ongoing investigation reveals a small southern community's most closely guarded secrets.
View new Adult Nonfiction
| | |
| --- | --- |
| Katie Sullivan Morford | Rise and Shine: Better Breakfast for a Busy Morning |
| Jo Cismaru | 30-Minute One-Pot Meals |
| Diana Falk | The Hungry Fan's Game Day Cookbook |
| Dorie Greenspan and Davide Lucicano | Dorie's Cookies |
| Sis Sister's Stuff | Dinner Made Easy with Six Sisters' Stuff: |
| Mary Jo Saavedra and Susan Cain McCarty | Eldercare 101: A Guide to Later Life Planning, Care and Wellbeing |
| Penn Jillette | Presto!: How I Made Over 100 Pounds Disappear and Other Magical Tales |
| Dylan Chalk | The Confident House Hunter: A Home Inspector's Tips for Finding Your Perfect House |
| Lysa TerKeurst | Uninvited: Living Loved When You Feel Less Than, Left Out, and Lonely |
| Wendy Vincent | The Complete Guide to Working with Worms |
| Brenda Flynn, Mike Flynn | The Complete Guside to Building with Rocks and Stones: Stoneworkers Projects and Techiques |
| Matthijs Ilsink and Jos Koldeweij | Heirouymus Bosch: Visions of Genius |
| Nicholas Dodman DVM | Pets on the Couch:Neurotic Dogs, Complusive Cats, Anxious Birds and the New Science of Animal Psychiatry |
| Amber Smith | Danger Close: My Epic Journey as a Combat Helicopter Pilot in Iraq and Afghanistan |
| Jeff Pearlman | Gunslinger: The Remarkable, Improbable, Iconic Life of Brett Favre |
| JoAnn Moser | Mason Jar Nation: The Jars that Changed America and 50 Clever Ways to Use Them Today |
| Tanis Gray | 3 Skeins or Less – Modern Baby Knits: |
| Lousia L. Smith | Double Vision Quilts: Simply Layer Shapes & Color for Richly Complex Curved Designs |
Adult Fiction
Wonder
Available 9/16/16
In Emma Donoghue's latest masterpiece, an English nurse brought to a small Irish village to observe what appears to be a miracle-a girl said to have survived without food for months-soon finds herself fighting to save the child's life.
Tourists flock to the cabin of eleven-year-old Anna O'Donnell, who believes herself to be living off manna from heaven, and a journalist is sent to cover the sensation. Lib Wright, a veteran of Florence Nightingale's Crimean campaign, is hired to keep watch over the girl.
Written with all the propulsive tension that made Room a huge bestseller, THE WONDER works beautifully on many levels–a tale of two strangers who transform each other's lives, a powerful psychological thriller, and a story of love pitted against evil.
View new Adult Fiction
September Releases….
| | |
| --- | --- |
| Pushing Up Daisies by M.C. Beaton | Emeral Lie by Ken Bruen |
| Razor Girl by Carl Hiaasen | Gentleman in Moscow by Amor Towles |
| Home by Harlen Coben | Here I Am by Joathan Saran Foer |
| Fates and Traitors by Jennifer Chiaverini | Infamy No. 28 by Rober Tanenbaum |
| Downfall: A Brady Novel of Suspense by J.A. Jance | Kept Woman by Karin Slaughter |
| Commonwealth by Ann Patchett | Leave Me by Gayle Forman |
| Apprentice in Death by J.D. Robb | Nutshell by Jan McEwan |
| Because I'm Watching by Christina Dodd | Perfect Girl by Gilly Macmillan |
| Closed Casket by Sophie Hannah | Perfume River by Robert Olen Butler |
| Daisy in Chains by Sharon Bolton | Pirate by Clive Clusser |
| Darktown by Thomas Mullen | Reckless Creed by Alex Kava |
Children and Teens
A manga series that packs quite the punch!
Nothing about Saitama passes the eyeball test when it comes to superheroes, from his lifeless expression to his bald head to his unimpressive physique. However, this average-looking guy has a not-so-average problem—he just can't seem to find an opponent strong enough to take on! Every time a promising villain appears, he beats the snot out of 'em with one punch! Can Saitama finally find an opponent who can go toe-to-toe with him and give his life some meaning? Or is he doomed to a life of superpowered boredom?
View Children and Teens Books and DVD's
| | |
| --- | --- |
| New Teen Books | |
| The Assassin Game | Kirsty Mckay |
| Blood Red Snow White | Marcus Sedgwick |
| Flamecaster | Cinda Williams Chima |
| The Geek's Guide to Unrequited Love | Tash Sarvenaz |
| Ghostly Echoes | William Ritter |
| The Shadow Hour | Melissa Grey |
| The Shadow Queen | C.J. Redwine |
| This is My Brain on Boys | Sarah Strohmeyer |
| We Were Never Here | Jennifer Gilmore |
| When Friendship Followed Me Home | Paul Griffin |
| The Unbeatable Squirrel Girl 2 | Ryan North |
| | |
| New Picture Books | |
| 10 Little Ninjas | Miranda Paul |
| 88 Instruments | Barton Chris |
| Cat's Colors | Airlie Anderson |
| Megan Lloyd | Oliver Jeffers |
| Finding Wild | Megan Wagner Lloyd |
| Giraffes Ruin Everything | Heidi Schulz |
| Goodbye Summer, Hello Autumn | Kenard Pak |
| Ned the Knitting Pirate | Diane Murray |
| Pirate's Perfect Pet | Beth Ferry |
| Quit Calling Me a Monster! | John Jory |
| There's a Bear on My Chair | Ross Collins |
| | |
| Chapter Books | |
| Children of Exile | Margaret Peterson Haddix |
| Hail to the Chiefs (Who Was/Is) | Roberta Edwards |
| The Initiation | Ridley Pearson |
| Princess Disgrace | Lou Kuenzler |
| This Is All Your Fault, Cassie Parker | Terra Elan McVoy |
| Who Is J.K. Rowling? | Pamela Pollack |
| Who Was Ernest Shackleton? | James Buckley Jr. |
Movies
Love and Friendship
Rated PG
Set in 1790s London, LOVE & FRIENDSHIP centers on the recently widowed Lady Susan Vernon (Kate Beckinsale), who seeks refuge with her in-laws to escape the scandalous rumors surrounding her private life. While at their estate the scheming Lady Susan decides it's time to secure a husband for herself and for her somewhat reluctant and awkward daughter
View New Movies
New Adult DVD's
The Conjuring 2
The Shallows
Now You See Me 2
Money Monster
Love and Friendship
Genius
Mike and Dave Need Wedding Dates
The Meddler
The Hologram for a King
Central Intelligence
Children's DVD's
Wild Krats Wild Reptiles
The Wiggles Wiggletown
Ratchet and Clank
Monkey King, Hero is Back
Gibby
The Advantures of Panda Warrior
ABC Monsters Starring MNOP
ABC Monsters Starring IJKL
ABC Monsters Starring EFGH
Meet the ABC Monsters
Teenage Muntant Ninja Turtles: Out of the Shadows
This is just a small sampling of the new DVD's coming to the library.  Stop in to pick up your next favorite movie!