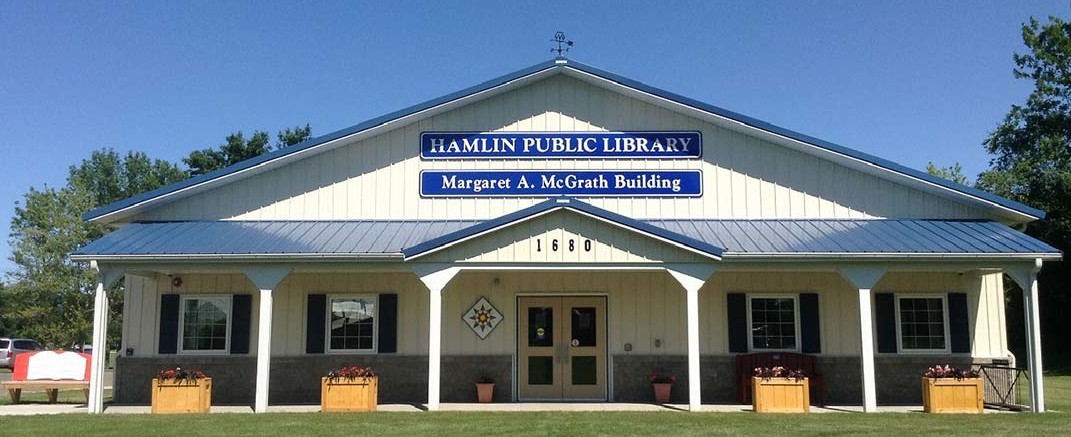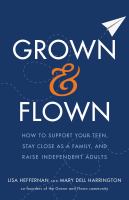 An essential parenting guide for building a strong relationship with your teen, while preparing them to take flight from the nest
High school: it's a time when kids are constantly changing, as they draw closer to graduation and young adulthood. But how do you parent your kids through this complicated time? And how do you maintain a strong relationship as they prepare to transition from life at home to life on their own?
Lisa Heffernan and Mary Dell Harrington are here to help. While seeing their own kids through this transition, they founded Grown and Flown: a website and online community for parents of teens that features curated content from experts, shared experiences from parents, and tried and true advice. And now they've compiled key takeaways and fresh insights from all that they've learned over the years to form this handy, essential guide.
GROWN AND FLOWN is a crucial resource for parenting teens, leading up to–and through–the transition from high school to college to those first years on their own. It covers everything from the monumental of parenting (how to let your kids go) to the mundane (how to shop for a dorm room). Organized by topic–such as academics, family life, love and sex, anxiety and mental health–it features a combination of the authors' stories, advice from experts, and practical lists and sidebars.
In this accessible, easy-to-use manual, parents will feel supported and understood in their quest to support and understand their teens. GROWN AND FLOWN is required reading for anyone looking to raise an adult with whom you have an enduring, profound connection.
View new Adult Nonfiction
| | |
| --- | --- |
| 7 Secrets to Investing Like Warren Buffet | Mary Buffet |
| Algebra 2: the Easy Way | Meg Clemens |
| Becoming Dr. Seuss | Brian Jay Jones |
| A Beginner's Guide to Japan | Pico Iyer |
| The Best American Science and Nature Writing 2019 | Sy Montgomery |
| Birnbaum's 2020 Walt Disney World | Birnbaum Guides |
| DK Eyewitness New England | DK Travel |
| The Dog Went Over the Mountain | Peter Zheutlin |
| Easy Keto Meal Prep | Jenny Castaneda |
| Eat to Beat Illness | Dr. Rupy Aujla |
| The Foreclosure Survival Guide | Amy Loftsgordon |
| The Gifts Beneath Your Anxiety | Pat Longo |
| Guinness World Records 2020 | Guinness World Records |
| How Happiness Happens | Max Lucado |
| How to Build Your Own Tiny House | Roger Marshall |
| Llewellyn's 2020 Sun Sign Book | Lesley Francis |
| Mayo Clinic Guide to Fibromyalgia | Andy Abril M.D. |
| The Mindful Guide to Managing Diabetes | Joseph Napora |
| The Rabbit Effect | Kelli Harding M.D. |
| So Much More | Zulema Arroyo Farley |
| Thank You for My Service | Mat Best |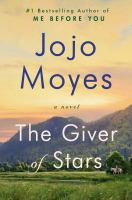 The Giver of Stars
When Alice Wright agrees to marry handsome American Bennett Van Cleve and leave her stifling life in England, she has little idea that life in Baileyville, Kentucky, will soon seem as constrained as life back home–especially since marrying Bennett also turns out to mean marrying his overbearing father, owner of the local coal mine. So when a call goes out for a team of women to deliver books as part of Mrs. Roosevelt's new traveling WPA library, Alice signs on enthusiastically.
The leader, and soon Alice's greatest ally, is Margery, the smart-talking, self-sufficient daughter of a notorious local criminal, a woman who's never asked a man's permission for anything. Alice finds Margery as bracing and courageous as anyone she's ever met–and comes to rely on her, especially as her marriage starts to fail.
They will be joined by three other women–two white, one black–and become known as the Horseback Librarians of Kentucky.
What happens to these women–and to the men they love–becomes a classic drama of loyalty, justice, humanity and passion. Though they face all kinds of dangers–from moonshiners to snakes, from mountains to floods–and social disapproval to boot. But they believe deeply in their work bringing books to people who had never had any, expanding horizons and arming them with facts that will change their lives.
Based on a true story rooted in America's past, the storytelling itself here is enthralling–the pages fly, and the book is unparalleled in its scope and its epic breadth. Funny, heartbreaking, and rewarding, it is a rich novel of women's friendship, of true love, and of what happens when we reach beyond our grasp for the great beyond.
View New Adult Fiction
Adult Fiction
The 19th Christmas by James Patterson
All This Could Be Yours by Jami Attenberg
Bloody Genius by John Sandford
Blue Moon by Lee Child
A Book of Bones by John Connolly
Child's Play by Danielle Steel
Cilka's Journey by Heather Morris
Dachshund Through the Snow by David Rosenfelt
A Dog's Promise by Bruce Cameron
Full Throttle by Joe Hill
The Guardians by John Grisham
Imaginary Friend by Stephen Chbosky
Lady Smoke by Laura Sebastian
Let It Snow by Nancy Thayer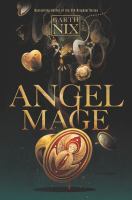 A new fantasy masterpiece from Garth Nix, bestselling author of the Old Kingdom series.
More than a century has passed since Liliath crept into the empty sarcophagus of Saint Marguerite, fleeing the Fall of Ystara. But she emerges from her magical sleep still beautiful, looking no more than nineteen, and once again renews her single-minded quest to be united with her lover, Palleniel, the archangel of Ystara.
It's a seemingly impossible quest, but Liliath is one of the greatest practitioners of angelic magic to have ever lived, summoning angels and forcing them to do her bidding. Four young people hold her interest: Simeon, a studious doctor-in-training; Henri, a dedicated fortune hunter; Agnez, a glory-seeking musketeer; and Dorotea, icon-maker and scholar of angelic magic.
The four feel a strange kinship from the moment they meet but do not suspect their importance. And none of them know just how Liliath plans to use them, as mere pawns in her plan, no matter the cost to everyone else . . .
Fans of Cassandra Clare, Holly Black, and Leigh Bardugo will fall in love with Angel Mage, a feminist fantasy that takes place in an alternate European world ruled by fearsome magic and deadly passions.
View Teens Books
Teen and Tweens
| | |
| --- | --- |
| 10 Blind Dates | Ashley Elston |
| The Fountains of Silence | Ruta Sepetys |
| Girls Who Run the World | Diana Kapp |
| The Good Luck Girls | Charlotte Nicole Davis |
| In the Hall with the Knife | Diana Peterfreund |
| My Hero Academia 21 | Kohei Horikoshi |
| The Never Tilting World | Rin Chupeco |
| Not Entering Addamsville | Francesca Zappia |
| Scars Like Wings | Erin Stewart |
| Thirteen Doorways, Wolves Behind them All | Laura Ruby |
| Tokyo Ghoul: re 13 | Sui Ishida |
|   |   |
|   |   |
|   |   |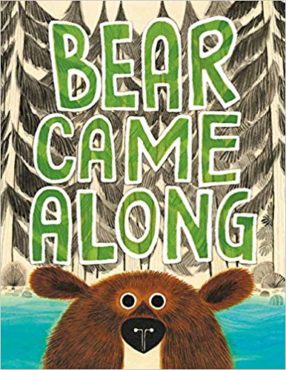 cheerful and action-packed adventure about the importance of friendship and community from a successful author and illustrator duo!
Once there was a river flowing through a forest. The river didn't know it was capable of adventures until a big bear came along. But adventures aren't any fun by yourself, and so enters Froggy, Turtles, Beaver, Racoons, and Duck.
These very different animals take off downstream, but they didn't know they needed one another until thankfully, the river came along.
This hilarious picture book and heartfelt message celebrates the joy and fun that's in store when you embark together on a ride of a lifetime.
View Children's Books
| | |
| --- | --- |
| Picture Books |   |
| Chicken talk | Patricia MacLachlan |
| From Tree to Sea | Shelley Moore Thomas |
| Good Boy | Sergio Ruzzier |
| How to give your Cat a Bath | Nicola Winstanley |
| In the Quiet Noisy Woods | Michael Rosen |
| Say Something! | Peter Hamilton Reynolds |
| Sheep Dog | Eric Barclay |
| What a Cold Needs | Barbara Botner |
| What If…? Then We… | Rebecca Kai Dotlich |
|   |   |
| Board Books |   |
| Spring Babies | Kathryn Galbraith |
| Summer Babies | Kathryn Galbraith |
| Super Pooper and whiz Kid Potty Power | Eunice Moyle |
| Winter babies | Kathryn Galbraith |
The Fate of The Fast and The Furious
A mysterious woman (Charlize Theron) seduces Dom (Vin Diesel) into a betrayal of those closest to him, forcing the team to face trials that will test them as never before.
View Adult and Children's Movies
Adult DVD's
Art of Self Defense
Fate of the Fast and Furious
Harvest Love
Homeland Season 7
Love at Sea
Love Struck at Sea
Love Struck Café
Love Takes Flight
Men in Black International
NCIS Season 16
This is Us Season 2
This is Us Season 3
When the Heart Calls
X-Men: Dark Phoenix
Children's DVD's
Aladdin
Crazy Birds
Curious George 30 Story Collection
Dinosaur Train: Dinosaurs Big and Small!
Lego DC Batman family
Peppa Pig Pumpkin Party
Shimmer and Shine: Legend of the Dragon Treasure
Toy Story 4
Wild Kratts: Creepy Creatures
This is just a small sampling of the new DVD's coming to the library.  Stop in to pick up your next favorite movie!