The Library will be closed ALL Saturdays in August.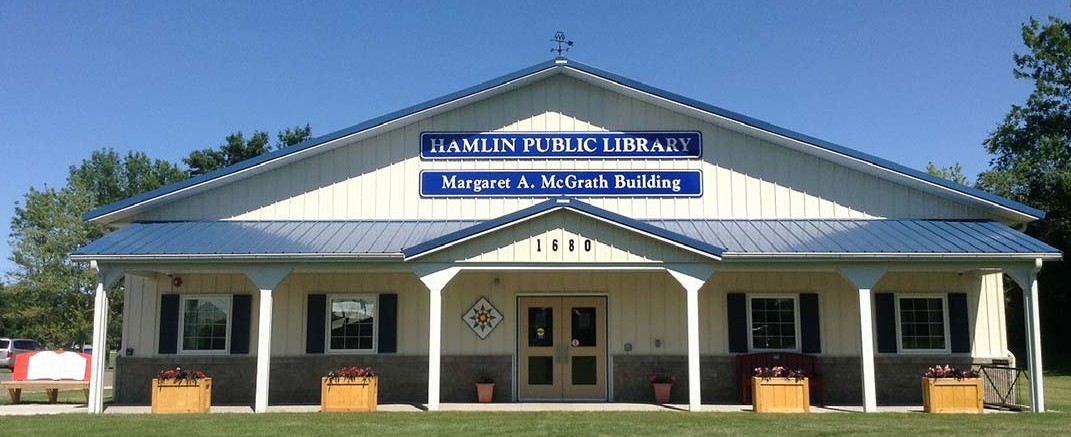 Summer Reading Program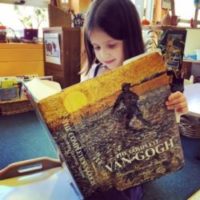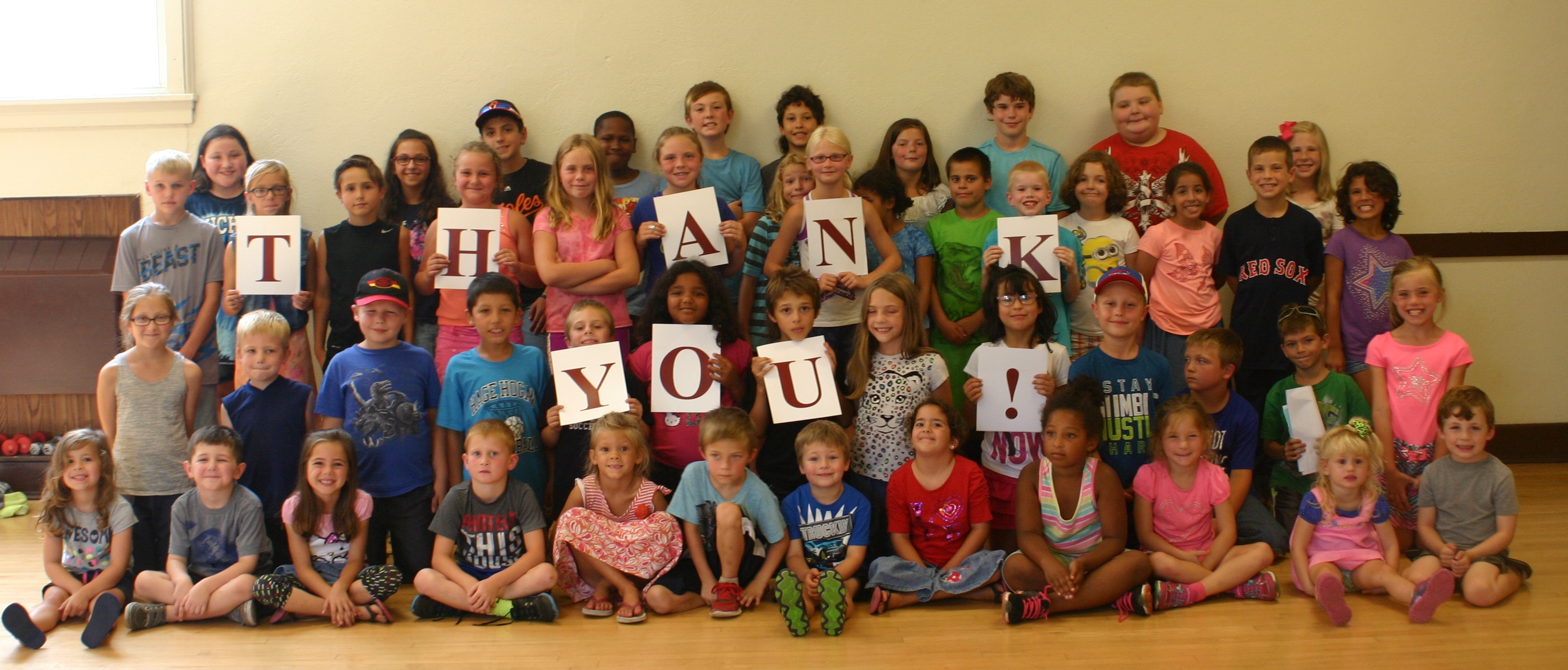 We would like to send out a Great BIG Thank You all the of vendors and local merchants who very generously donated to the Hamlin Library's Summer Reading Program.  Please support these businesses to show our appreciation for their donations.
58 Main
Game Players Unlimited
McDonald's
Cinemark Theatres
Abbott's
Genesee Valley Country Museum
North of the Border
Taco Bell
Adventure Landing
Hair NV
Partyka Farms
The Farmer's Table
Arby's
Hoyts Cinema 12
Pizza Shack
Tillman's Village Inn
Bill Gray's
Jose Joe's
Rochester Museum & Science Center
Tops Friendly Markets
Body by Summer
Laser Quest
Rochester Red Wings
Sea Breeze
Brockport Bowl
Lift Bridge Book Shop
S&S Fitness
Mark's Pizzeria
Church Hill Stables
Georgie's Tool & Dye Hair Salon
Friends of the Hamlin Library Apple Sale
Apple Fundraiser
Macintosh, Cortland, and Gala apples…
1/2 Peck bag   $6.00
1    Peck Bag   $9.00
Honey Crisp apples….
1/2 Peck bag  $9.00
1    Peck bag  $12.00
Apple order forms are available at the Hamlin Public Library, from a Friends member or by printing a form using the button below.  We will be taking orders at the library starting August 8th to September 17th.  Apples are to be picked up starting September 26th at Partyka Farms 1420 Monroe -Orleans County Line Rd, Kendall, NY.  585-659-9131
Adult Program - Crockpot Cooking Class
                    Fall Cooking With Your Crockpot
It's Not Just for Stews!

Chef Liz is back with a fall Crockpot cooking Class.  There is limited space so register early at 964-2320

Saturday October 22nd at 11:00am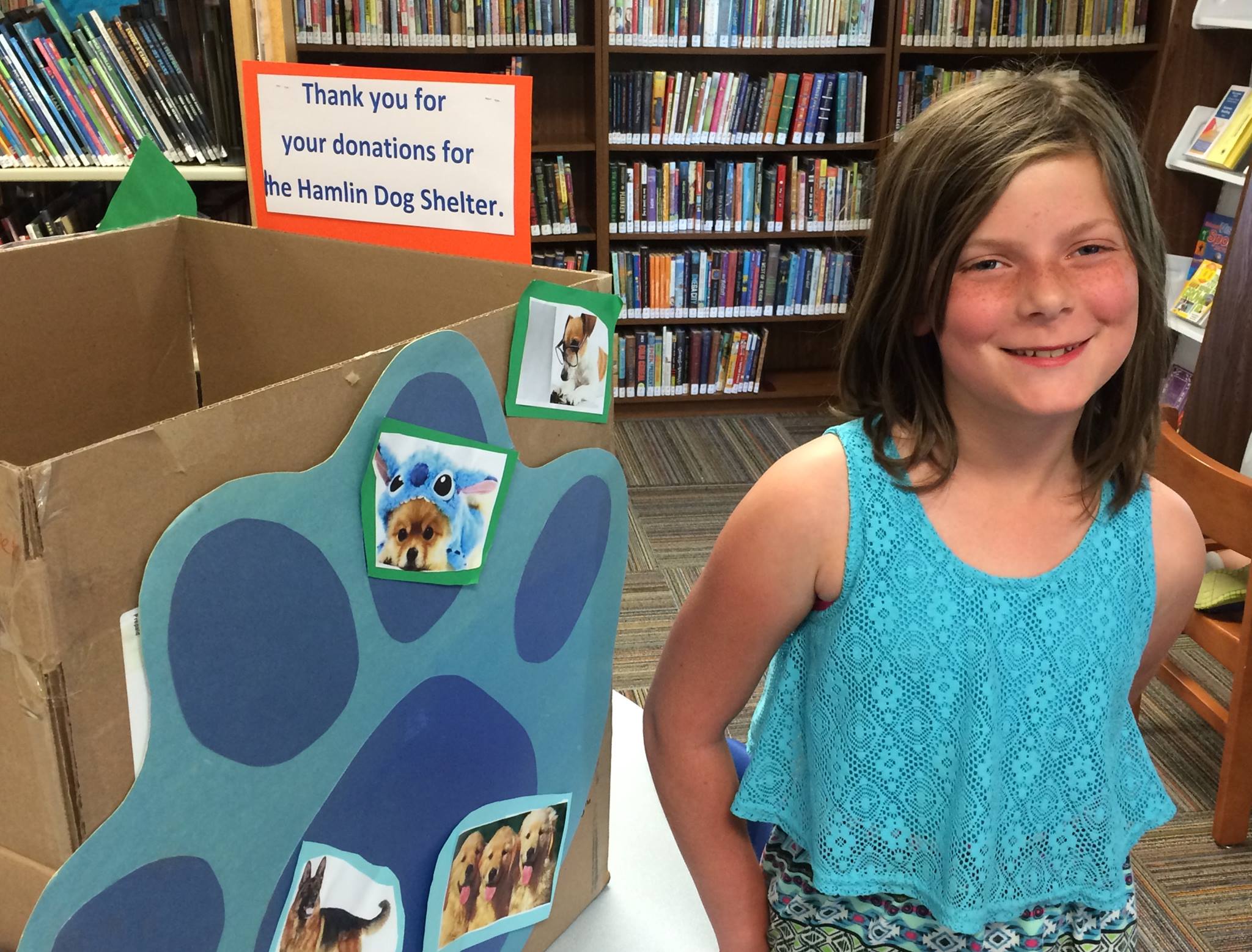 Accepting Donations for Hamlin Dog Shelter
We are accepting donations of, clean blankets, towels, sheets, dish soap, bleach, and doggie toys, for the Hamlin Dog Shelter.  You can drop off your donations at the library and place them in our donation box that was nicely decorated by one of our young patrons Bella.
Adult Nonfiction
Red Platoon, by Clinton Romesha
Red Platoon is the riveting first-hand account of the Battle of Keating, told by Romesha, who spearheaded both the defense of the outpost and the counter-attack that drove the Taliban back beyond the wire, and received the Medal of Honor for his actions.
In 2009, Clinton Romesha of Red Platoon and the rest of the Black Knight Troop were preparing to shut down Command Outpost (COP) Keating, the most remote and inaccessible in a string of bases built by the U.S. military in Nuristan and Kunar in the hope of preventing Taliban insurgents from moving freely back and forth between Afghanistan and Pakistan. Three years after its construction, the army was finally ready to concede what the men on the ground had known immediately: it was simply too isolated and too dangerous to defend.
On October 3, 2009, after years of constant smaller attacks, the Taliban finally decided to throw everything they had at Keating. The ensuing 14-hour battle—and eventual victory—cost 8 men their lives.
View new Adult Nonfiction
Approval Junkie, by Faith Salie
I've Got Sand in All the Wrong Places, by Lisa Scottoline
Political Suicide, by Erin McHugh
Feelgood Plan, by Dalton Wong
Longevity Book, by Cameron Diaz
The Rainbow Comes and Goes, by Anderson Cooper
Weight Watchers Family Meals
Your Best Age is Now, By Robi Ludwig
Brave Enough, by Cheryl Strayed
Adult Fiction
Magic
by Danielle Steele
Available 7/5/16
It starts on a summer evening, with the kind of magic found only in Paris. Once a year in the City of Light, a lavish dinner takes place outside a spectacular landmark—the Eiffel Tower, the Louvre, Notre Dame . . . a new setting each time. Selected by secret invitation, the guests arrive dressed in white, with tables and chairs, white linens, flowers, fine china, sparkling crystal, and an elegant dinner. As the sun sets, thousands of candles are lit. And when the night is over, hundreds of white paper lanterns, each with a flame within, bearing everyone's fervent wishes, are released into the sky. Amid this wondrous White Dinner, a group of close friends stands at the cusp of change.
View new Adult Fiction
Black Widow by Daniel Silva
Guilty Minds by Joseph Finder
Belgravia by Julian Fellows
Outfoxed By David Rosenfelt
Falling by Jane Green
Killer Look by Linda Fairstein
The Girls by Emma Cline
Magic by Danielle Steel
Juniors and Teens
For fans of We Were Liars and The Girl on the Train comes a chilling, addictive psychological thriller about a teenage girl who cannot remember the last six weeks of her life.
Eighteen-year-old Jill Charron's senior trip to Italy was supposed to be the adventure of a lifetime. And then the accident happened. Waking up in a hospital room, her leg in a cast, stitches in her face, and a big blank canvas where the last 6 weeks should be, Jill comes to discover she was involved in a fatal accident in her travels abroad. She was jetted home by her affluent father in order to receive quality care. Care that includes a lawyer. And a press team. Because maybe the accident…wasn't an accident. Wondering not just what happened but what she did, Jill tries to piece together the events of the past six weeks before she loses her thin hold on her once-perfect life.
View Children and Teens Books and DVD's
New J Books
Absolutely One Thing, by Lauren Child
The Airport Book, by Lisa Brown
An Armadillo in New York,  by Julie Kraulis
Be Your Own Do, by Keri Boyle
Bear's Big Breakfast, by Lynn Reed
The Best Days Are Dog Days, by Aaron Meshon
The Best Worst Thing, by Kathleen Lane
Board Game Builder: Milton Bradley, by Lee Slater
Chicken in Space, by Adam Lehrhaupt
Chimpanzees for Tea!, by Jo Empson
The Pizza Problem, by Jennifer Oxley
Cool Action Figures & Dolls: Crafting Creative Toys & Amazing Games, by Rebecca Felix
Cool Construction & Building Blocks: Crafting Creative Toys & Amazing Games, by Rebecca Felix

New Teen Books
Booked                                              by Kwame Alexander
The Crown                                        by Kiera Cass
The Frightmare Fraternity             by Amicus Arcane
Genius                                               by Leopoldo Gout
The Girl I Used to Be                      by April Henry
The Glittering Court                       by Richelle Mead
Going, Going, Gone                       by Nicholas O. Time
Goldfish                                            by Nat Luurtsema
Lady Midnight                                 by Cassandra Clare
The Land of 10,000 Madonnas    by Kate Hattemer
The Last Boy at St. Edith's            by Lee Gjertsen Malone
Movies
My Big Fat Greek Wedding 2
Rated PG-13
After spending most of their time focusing on their troubling teenage daughter, Toula and Ian are facing marital problems while also having to deal with yet another Greek wedding – this time, even bigger and fatter.
View New Movies
Miracles from Heaven
Meet My Valentine
The Reckoning
Hail, Caesar!
Barber Shop: The Next Cut
Eye InThe Sky
London Has Fallen
Divergent Series, The Allegiant
Batman v Superman: Dawn of Justice
Children's DVD's
Blaze and the Monster Machines: Fired up!
Endgame
Lego-Justice League Gotham City Breakout
Pokémon : Kalos Quest Set 1
This is just a small sampling of the new DVD's coming to the library in July.  Stop in to pick up your next favorite movie!